Looking for a PC on campus during exam time?
by
Rich Goodman
-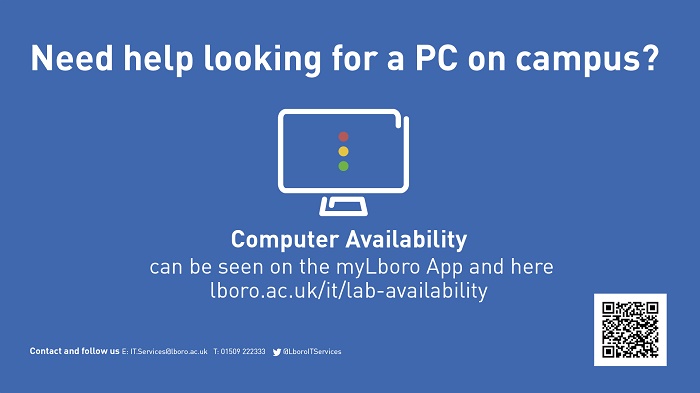 Be sure to use the Computer Availability service available on our website https://www.lboro.ac.uk/services/it/student/labs/availability/ 
And now featured as a tile on MyLboro.
Simply follow the traffic light system for real time PC availability all across campus.
PS. Don't forget about the newer Library PC maps available on our website.
And now featured on MyLboro as 'Library PC maps' 
Detailed interactive maps of each level of the Library 
Including an extensive software list for each PC