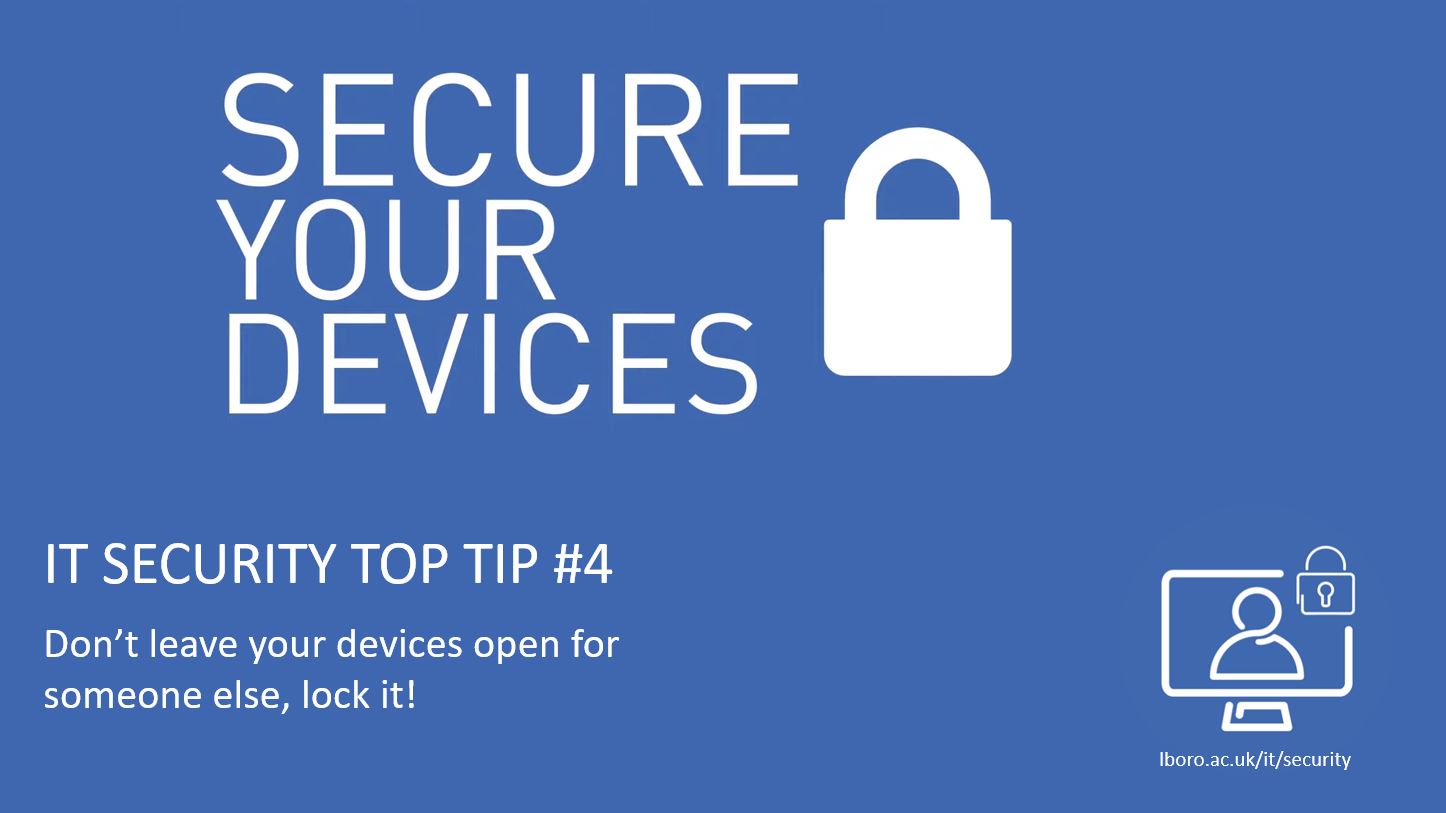 This week we are focusing on the importance of securing your devices.
You can secure your devices - remember to lock your PC when not in use, setting a long pin or enabling face or fingerprint ID to ensure only you have access to your devices. When setting a pin, make sure it is something unique and hard to guess.
Always remember to lock all of your devices when you are not in the room.
Watch the video to learn more