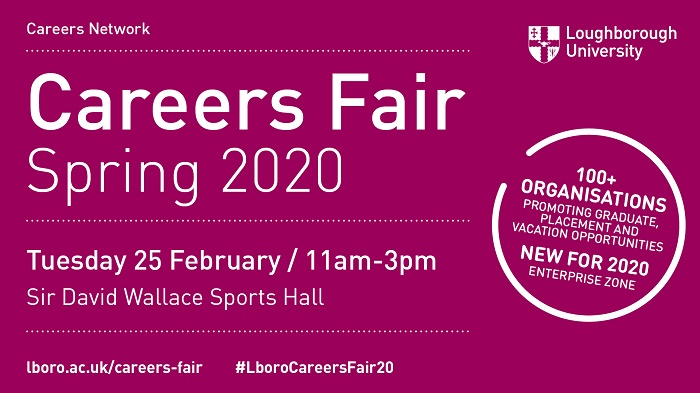 Visit the Spring Careers fair to find out more about internships. placements. graduate and vacation opportunities.
The fair is open to all students from all degree programmes, year groups and is free to attend, so there is no need to book.
To find out more about the employers attending, opportunities and to plan your visit download the Careers Fair plus app. Full information on the event can be found from the 21st of February. The app can be downloaded from either the App Store or Google Play.
Find out more at lboro.ac.uk/careers-fair