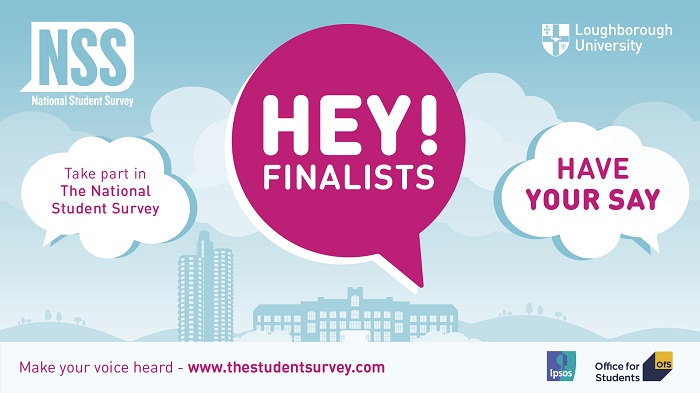 Loughborough University is calling all undergraduate finalists to complete this short survey to help future students make informed decisions about where and what to study. 
Launching on 11th February and running until 30th April, the National Student Survey (NSS) consists of 27 questions that focus on different aspects of University life, including facilities, courses and learning resources. You will be asked to score them on a scale of 1 to 5, with 5 equating to 'definitely agree'. 
More information on NSS can be found on our dedicated webpage.