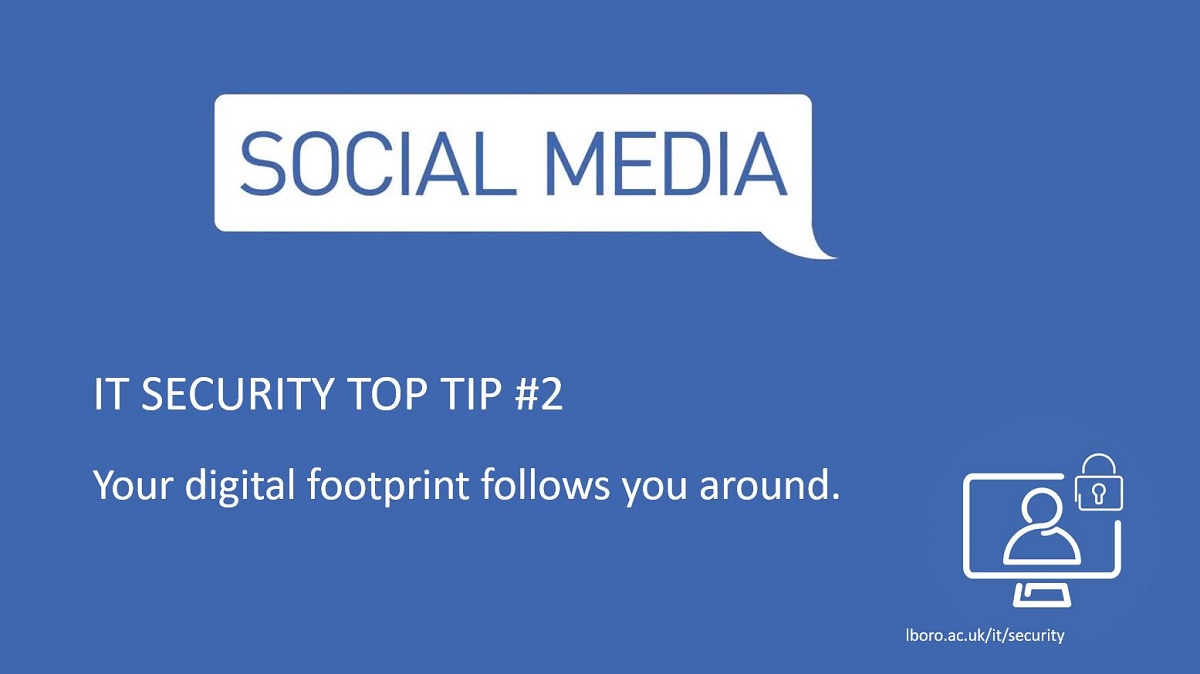 This week, we'll be focusing on Social Media. Think about what you are sharing on social networks. 
Information posted on social media (e.g. Facebook, Snapchat, Twitter, LinkedIn) on a public profile could be used for social engineering attacks or for guessing your login details e.g. date of birth for birthday posts, where you work, children's names for passwords or targeted phishing emails.   
Also, be wary of criminals using a fake profile trying to befriend you as it could be someone who is trying to obtain personal information which is not disclosed on your public profile for example the school you attended or anniversaries.
Watch the short video to find out more