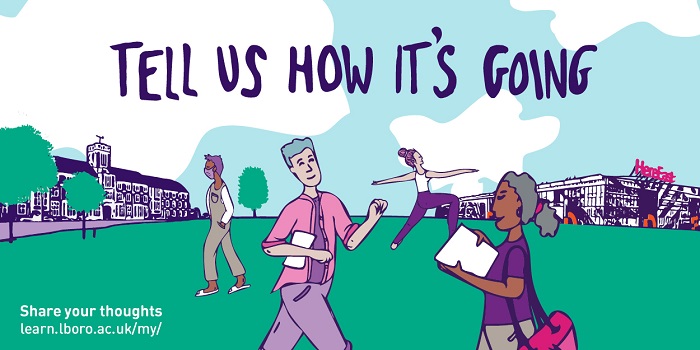 As you have been at University for a few weeks now, we wanted to check in and see how things are going and if there are any ways in which we can improve the experience for you.
Your student representatives, working in partnership with the University and Loughborough Students' Union would jointly like to invite you to participate in a short survey that will be available to complete during Week 4.
The survey looks at everything from learning and teaching to extracurricular activities and student support. You'll have been sent a link to access it by email, but you can also find it on your My Modules page on Learn.
It's really quick to do, so please take a moment to complete the survey so that we can continue to enhance the University experience for all at Loughborough.