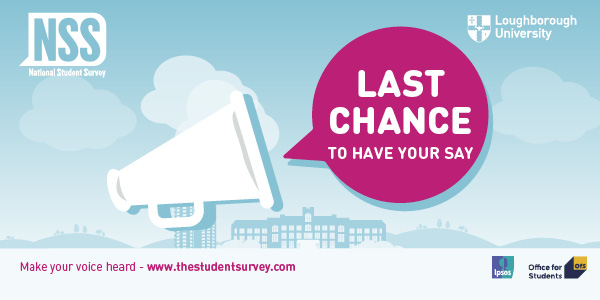 The National Student Survey (NSS) offers finalists the chance to give feedback on their time as a student.
If you are a final year undergraduate or on a flexible part-time programme you are eligible to complete the independent and anonymous survey.
Not only will your feedback help to inform future students about where and what to study, it will also help to shape the University and the experience for students who are already here.
It only takes five minutes to complete the survey, which has questions relating to different aspects of university life, including courses, learning resources and facilities.
The survey closes this Saturday, 30th April. Complete the survey now here.